Thrust to Power:

30.0

µN/W
Specific Impulse:

3500

s
System efficiency:

>40

%
Customizable Propulsion Systems
Introducing the world's first fully customizable on-board electric propulsion system. Based on electrospray technology, our thrusters can be tailored to the requirements and constraints of any mission and platform.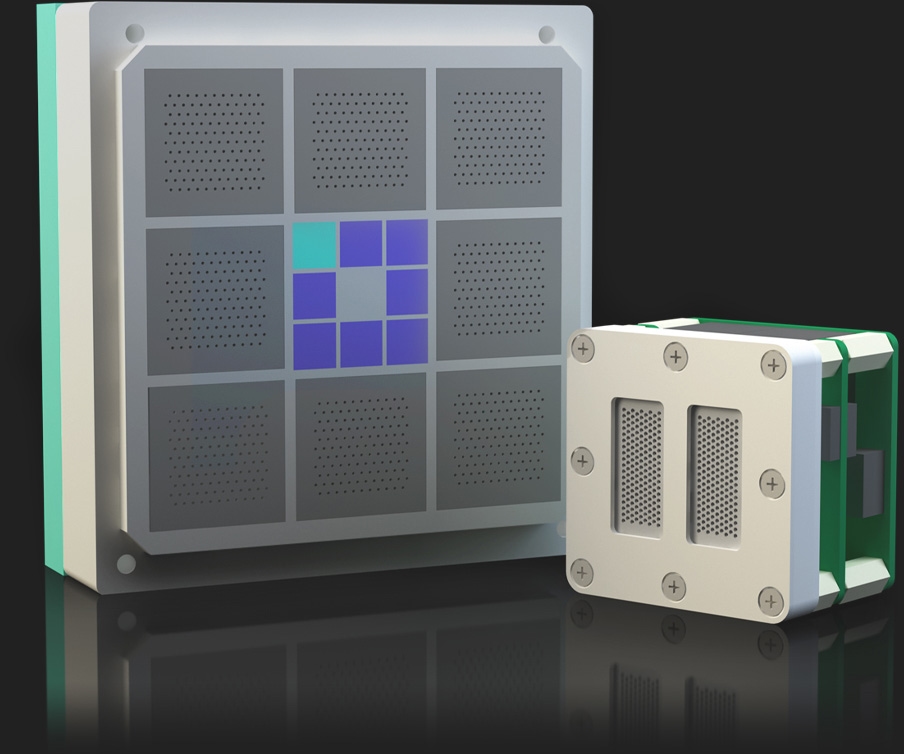 Our products are uniquely engineered to meet the challenges of pushing your spacecraft further, for longer.
Learn more about Our Technology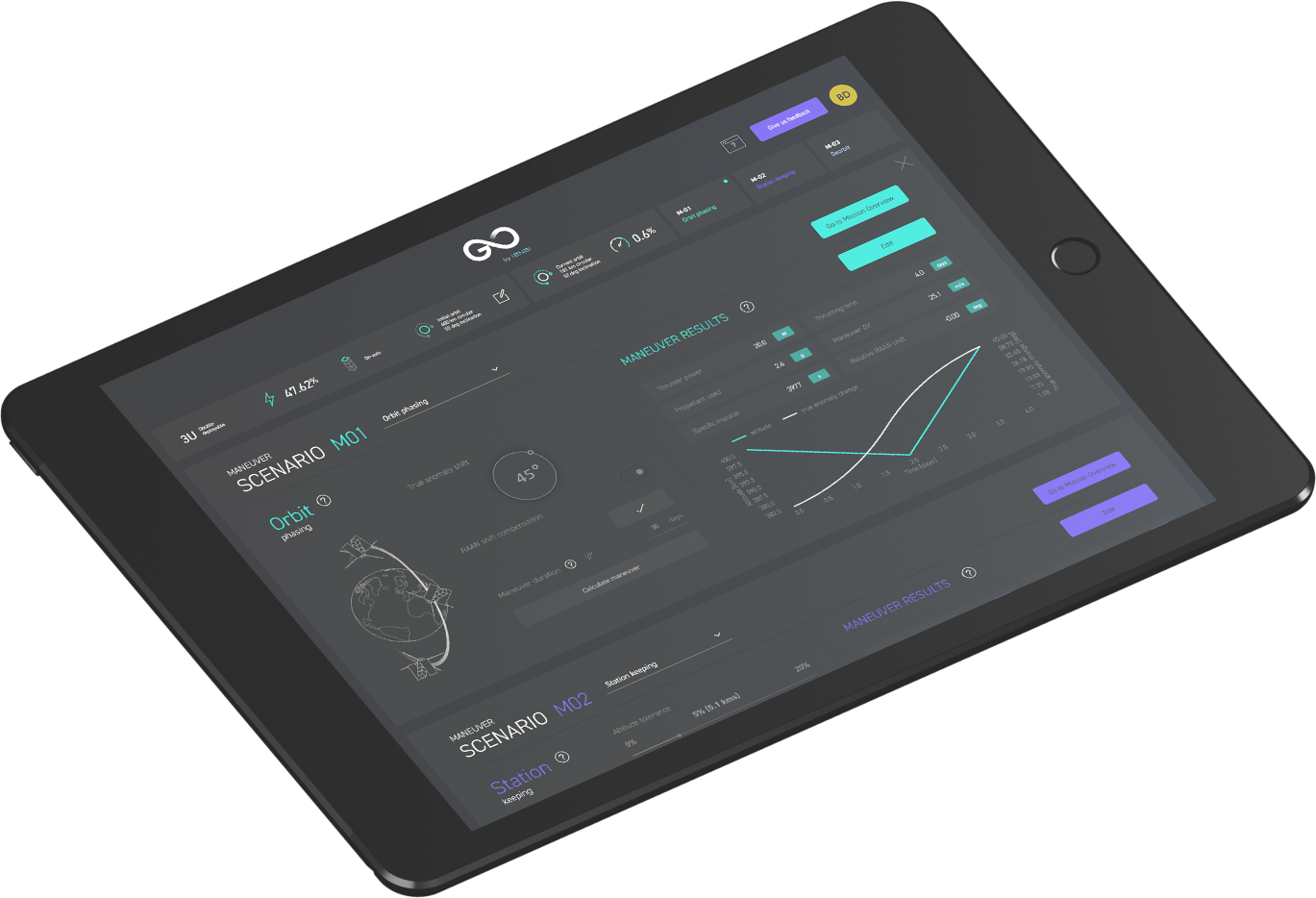 Intuitive thruster design on the cloud, access for FREE!
At ienai SPACE your requirements always come first
From PicoSats to SmallSats, from RAAN and True Anomaly spacing, to orbit changes or drag compensation. Build your custom rocket to deliver the maximum performance for your unique mission and platform.
Build your custom thruster now!
Our 360 in-depth mission analysis service, based on genetic algorithms & machine learning, provides fast optimal selection and planning of propulsion and associated systems:
On-demand, client focused, constellation ready
High fidelity near-earth space environment models
Concurrent engineering for thruster and spacecraft subsystems
Operations oriented: power budgets, ADCS profiles, etc.
Book a FREE pilot study today!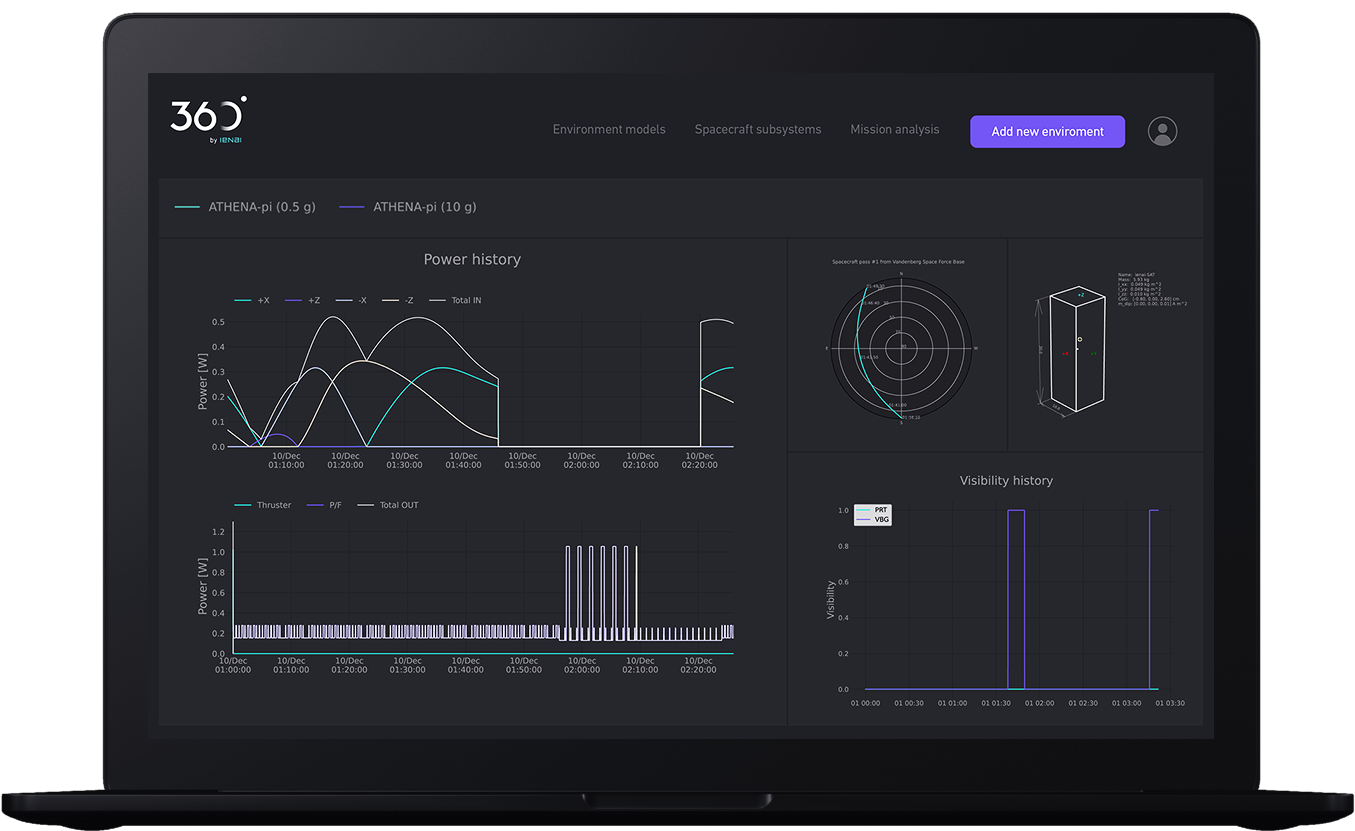 MODULAR
Based on a building-blocks approach, ATHENA's modular nature allows for a wide range of power scaling, from several Watts to 100s of Watts, depending on your mission requirements.
Attitude control may be achieved by adding additional thruster modules. Satellite pointing or reaction wheel desaturation is possible without gimbals or other complex approaches.
VERSATILE
Total Impulse provided can be adjusted by varying the amount of on-board propellant. Never carry more than you need, or under-deliver; ATHENA propulsion systems are always just right.